Robot Snake Golem
Another quick sketch. This robot snake golem has been in the works for 4-5 hours. I'm getting better with textures and technique. I continue to walk the fine-line between generating concept-art and making cover-art… I'm trying not to be too much of a perfectionist. Though, I'm finding the right techniques make simultaneous perfectionism and quick-production a possibility.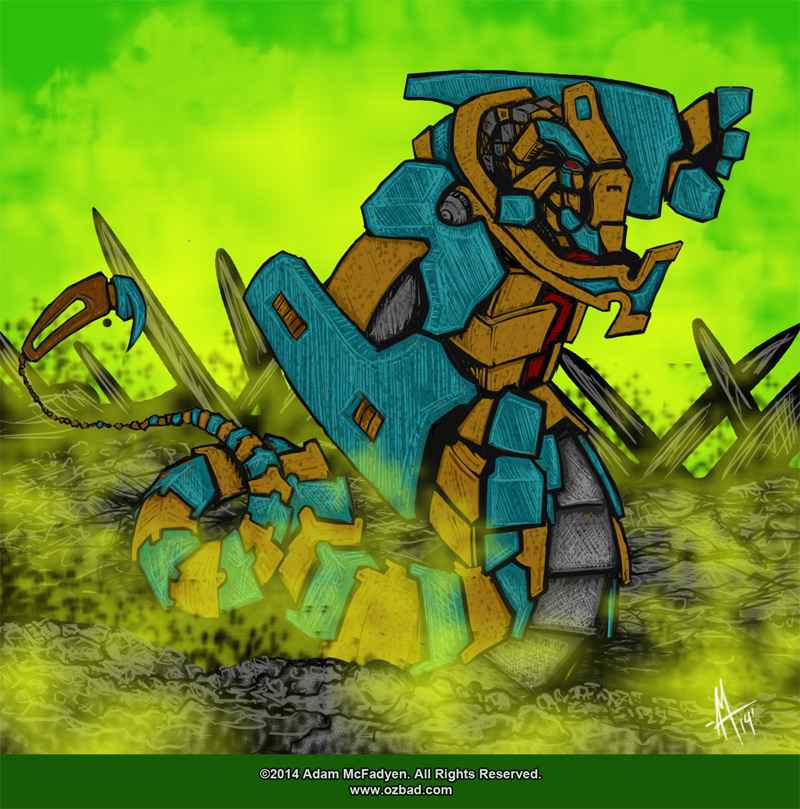 Robot Snake Golem WIP
I've been noticing artists drawing on tinted paper. Having spent a lot of time blending mid-tones I thought this was something I should start practicing.
I'm still without a scanner so most of my work is digital: where switching colours couldn't be simpler… And yes, fixing your mistakes can be simpler too.
I think one of the biggest challenges of digital-art is accepting imperfections in your work. Imperfections: accidental, or perfectly-imperfect are (in my opinion) critical to artwork and the development of the artist.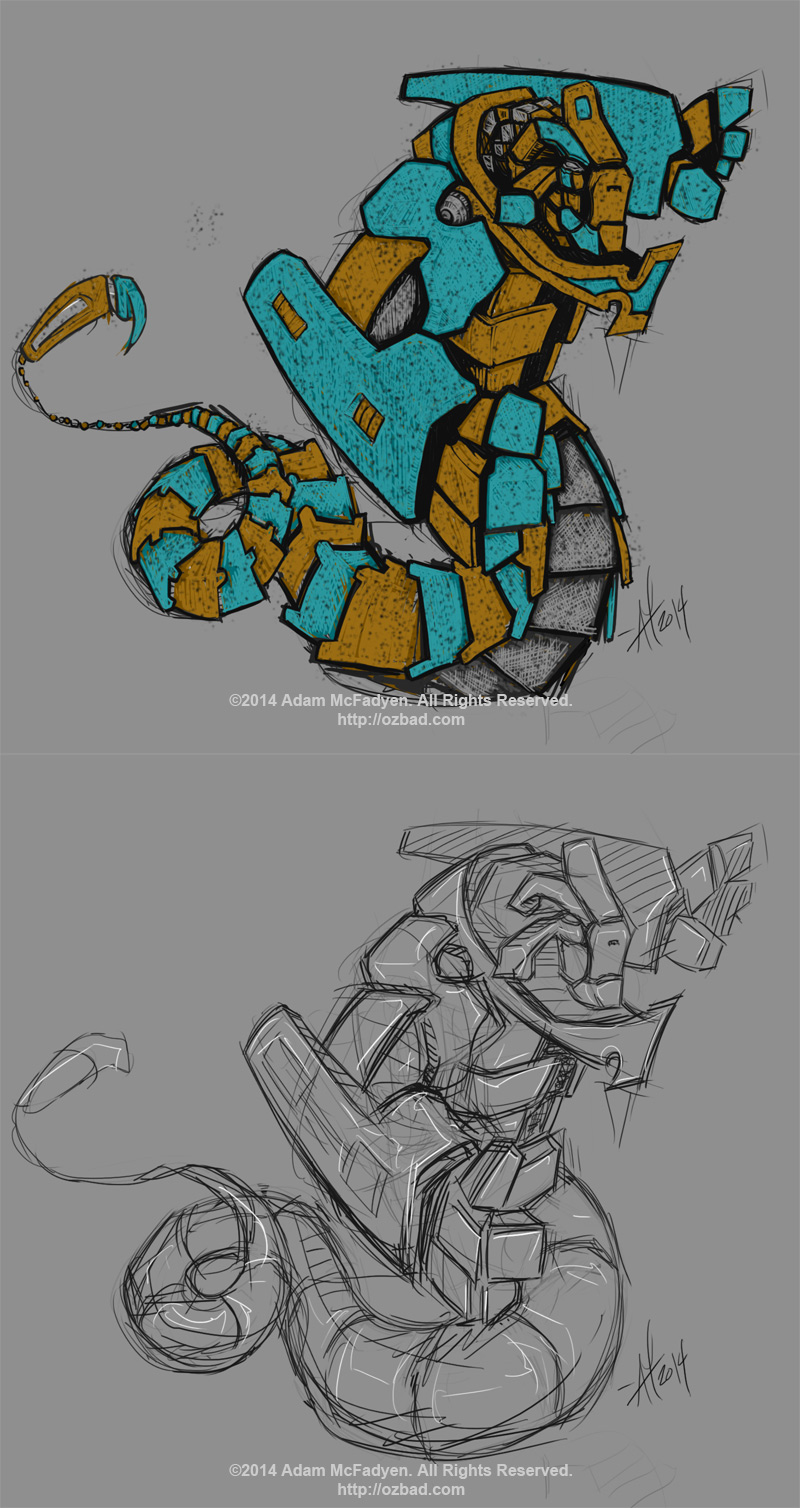 With digital-art it is far to easy to get hung-up on every last detail and forget about the scope of the piece… Or even worse, forget that you're zoomed in 800% and no-one will ever see this detail after you reduce the resolution by 50%.
So be messy with your art. You'll never get anything done if you try to make one thing perfect.
Don't get me wrong, I've painted miniatures for 3000+ hours – I love making things perfect down to the finest detail… But I wouldn't want to commit to creating perfection every time you pick-up a pencil.