Epic Sci Fi Soldier
Epic Sci Fi Soldiers? Yep, we got those.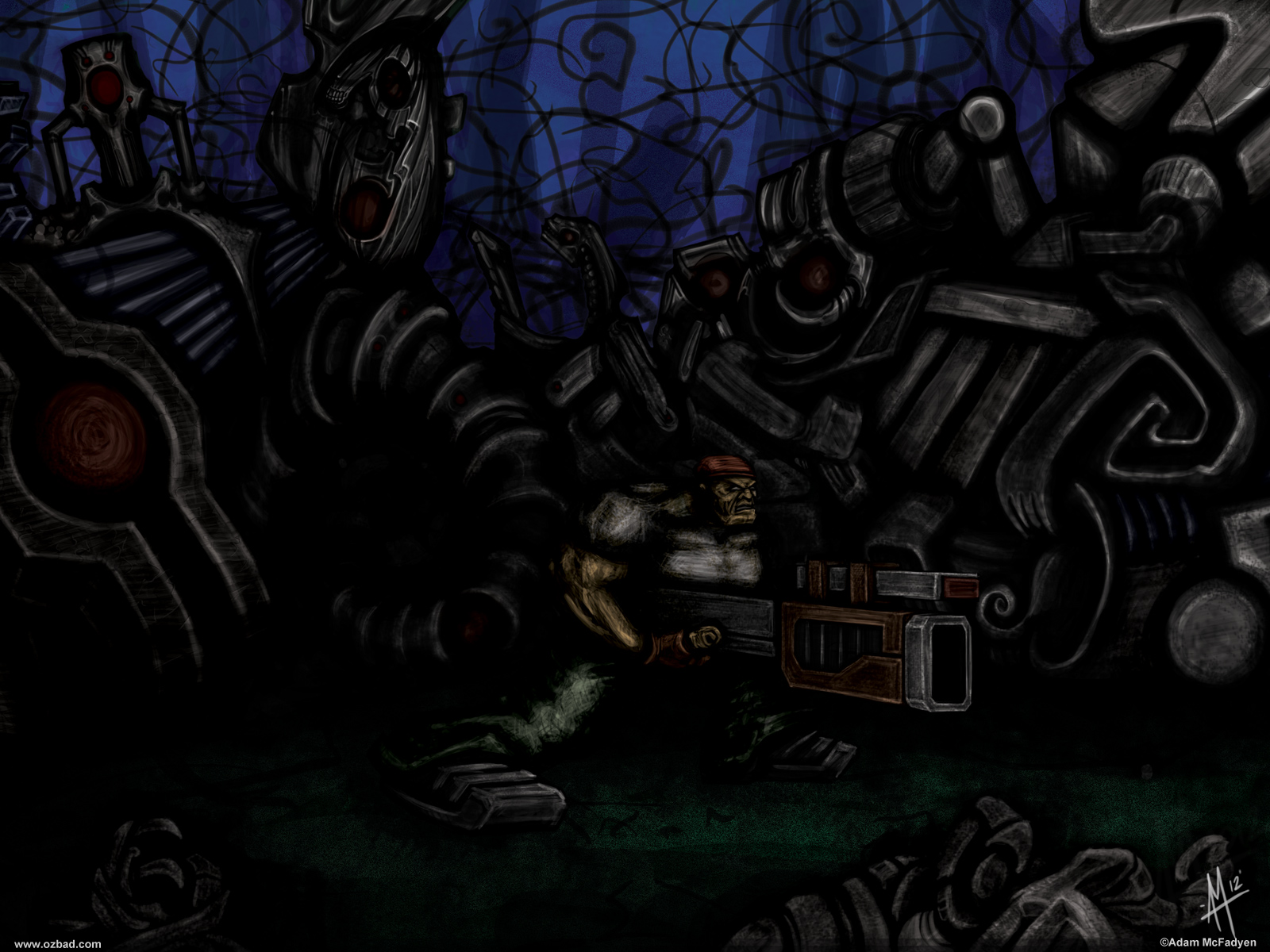 Yep, I'm still trying to become a recognized artist… While I currently work as a freelance web-developer / graphic-designer / residential-painter… One day I hope to do as well as Sam Kieth, Frank Miller, & Simon Bisley… From what I hear graphic-artists don't hit their stride until age 30 or so… *finger-crossed*
Creating the Epic Sci Fi Soldier
The 'Epic Sci Fi Soldier' took 40-60 hours of puttering in photoshop to create. This digital-art took 40+ layers of sketching to finalize. I overdid it with this one, only because I wanted to see how far I could over-draw a single digital-painting.
One of my favorite techniques used in this piece is the metal texture. If you take a noisy-canvas (black and white pixelation) and add a two dimensional-blur (motion-blur) you can get a great metal effect. I then used layer masks to isolate the metal effect on chosen regions.
Now if I could find a sponsor for the creation of this kind of artwork full-time instead of only during my spare-time…