Alien Sunset Tau Fan-Art
"Alien Sunset" is a piece of Warhammer 40k tau fan-art. I've always liked the tau. I decided on a sunset (or sunrise) background for this piece because the tau always struck me as kind of Japanese.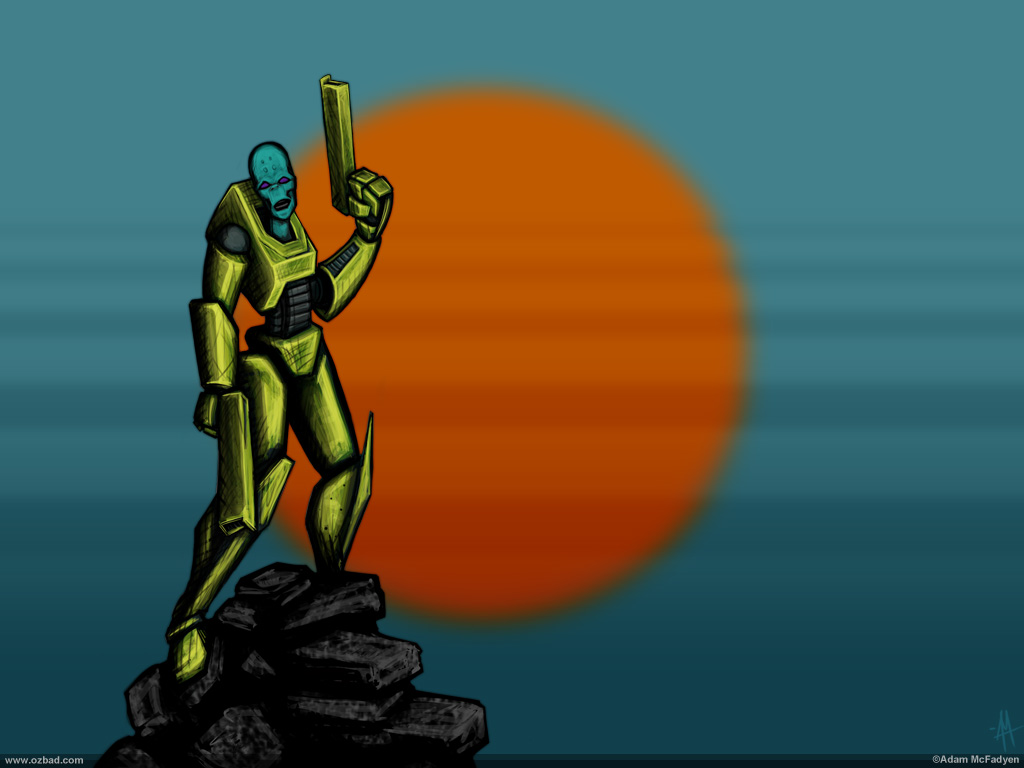 Sizes: 800×600, 1024×768, 1280×1024, 1400×900, 1600×1200
This piece was painted entirely in photoshop. I often prefer to skech on paper and then scan the artwork for inking in photoshop. I do my best to avoid inking artwork before it's been scanned – Adding ink to a sketch really polarizes the field-depth and makes working with the shades of the image really difficult.
I'm not saying don't ink by hand, just scan your sketches before you do, so you don't loose the original lustre of your work.
I have a decent-sized collection of warhammer & warhammer 40k fanart, which I've yet to (and may never) integrate with this blog… But it's out there. I spent too much time painting Warhammer models and drawing Warhammer characters when I was in my teens… Not too much time playing the game though. I've posted a few other tau fan-art pieces below.